This month our ionMy team had a candid conversation with Jeremy Blanch, a successful, inspirational, and down-to-earth businessman, who shared wonderful stories about both his business and personal life.
Jeremy Blanch is the CEO of the JNC Group, a company that provides the full range of building, fencing, security, infrastructures and civil services.
ionMy is a subsidiary of JNC Tech, which is proudly part of the JNC Group family.  
Jeremy has been working in the construction industry for the past 20 years and he is passionate about the environment and making meaningful contributions to Indigenous employment opportunities.  
As a proud Anaiwan Indigenous man from the Uralla area of northern New South Wales, Jeremy strives to build a unified and diverse workforce based on the values of collaboration, integrity, inclusion, and respect. 
Jeremy gave us key insights from his experiences and shed a light on what the future for JNC Group looks like and the powerful role of technologies play.
Enjoy the read! 
ionMy: Jeremy, thanks for speaking with us today. We would like to start by asking you to talk more about how the JNC Group was born?
Jeremy Blanch: My business journey started in 2007. I worked for my mom and dad's family business in construction from when I left school in 1997. So, I did 10 years in the construction industry in the family business. 
 I've always had a bit of an entrepreneurial streak in my family, from my parents and I always wanted to give that a go.
In 2007, I just started more as a little single man band doing work in the local Armidale community. A bit of contract work here and there. And then incorporated the JNC group with my wife in 2010 as it's known today. 
It's been quite a ride. And to your question, an interesting fact, other than my personal inspirations, is that JNC stands for Jeremy, Nicky (my wife) and Charlie, who is our first-born child. He was only a really young child when we first started this business. 
But I say now it's Jeremy, Nicky and children because we've got 5 little ones at home, so got to be politically correct. That's a really big inspiration for me to run a business, so through their lens, they can see businesses being created and the rewards from it. This is always good for the kids to see. 
ionMy: What a beautiful story! From a business point of view is there a challenging moment or experience that you could share with us, which at the same time it's been challenging, but it's been a rewarding experience in leading this business?
Jeremy Blanch: I think if we look at this moment in time now, with COVID, it is such a challenging time for a lot of businesses. 
There is no other time that I can recall in my career that's been more challenging than now, and it's centred around the uncertainty of not knowing when this is going to end and how much of it it's fixable. 
On a personal level, there is the emotional toll that it takes on people, which you can't underestimate. Also, the tragedy in the deaths that happen, as a result, is probably the most challenging. 
But we have to talk about the reward on the other side. I hope there is a bit of blue skies and there will definitely be lessons to be learned, I guarantee that. 
I think every business has gone through some sort of shakeup in their organization and looked at how they can be a little bit leaner and structure their business more efficiently. Also, use a lot of the technologies that are coming through the industries to be more competitive.
That has been a jolt to a lot of people, tremendously tough. In construction and in technology as well, we've been incredibly lucky compared to other industries out there like the poor cafe owners and retailers who are going through a tough ride.
We all hope that the rewards will come on the other side, and we get through it. We all get the jab in the arm and get safe with life in Australia. 
ionMy: It's not easy times, that's for sure. The uncertainty, as you said, it's not easy for businesses and for families. It's just tough, but as you said, surely there will be lessons learnt and hope we can take positives from those. 
Jeremy Blanch: Yes, that's right, you know, the biggest lessons in life I think I often learn out of these sorts of instances. I've certainly had a few scars in my business career in the past to reflect on. 
This (COVID-19 pandemic) is another one that you wear the bruises, and you make it through. 
ionMy: It's part of the growth, isn't it? Jeremy, in other interviews you mentioned your parents and the inspiration your family was to follow your challenges and your dreams. 
 Is there anything that you can share from those lessons in terms of building and running your business?

Jeremy Blanch: I'm a simple person and I think the biggest thing that I got out of watching my parents build a business was that influence from a young age. 
Just looking through that lens of what's possible.
We grew up very humbly from the beginning of my life. They started the first few years of their life just travelling from job to job to make ends meet.
I just saw that through my life, what my parents will be able to create, be able to secure a stable home for us when we resided back here and Armidale and grew a very successful and prosperous business. 
I just don't think you can underestimate the power of that, and what that leaves on somebody.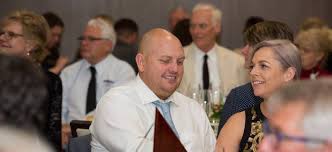 Being maybe a small beacon of hope and opportunity in business, and what people can see reflect, it's just like sports stars. It is so important because if you can take some reality from that for yourself and apply it, then that's key
ionMy: Those are some great values. Apart from your family, do you have any other inspirations or perhaps any leadership in Australia that you could name that inspires you and why? 
Jeremy Blanch: There are heaps of inspirational business people and sportspeople around the country to name. I do self-reflect more than anything. I think my greatest inspiration is for business is my family.
As you said, my dad has been such an influence and I believe in that. But I've taken plenty of mentors in my business relationship as well, people that have been very successful. So I'm never too proud to come to talk to anybody about business. It has been tremendously helpful. 
I love to read books. I love business books. I love hearing about other people stories and struggles on the flip side as well because that's where a lot of lessons can be learned. 
One of my favourite authors is Jim Collins and his book "Good to Great". He's not Australia but find a lot of value in what he says.
ionMy: Some great tips there!
You mentioned that you've travelled with your family. I know in other interviews you mentioned that you for a period you lived a life kind of gypsy, travelling around. Now you are settled in Armidale. How is your participation in the Armidale community and how the JNC Group is inserted in this community in which it operates?  
Jeremy Blanch: I've resided in Armidale for most of my life, so I'm a local resident. So, immersing myself in the local culture is just second nature.
 I grew up here, went to school here. Have a good amount of friends here. I've got a lot of heart for the Armidale and the New England region and the people that call it home. 
Regarding business life and how our business integrates with the community, we're working really hard to work with a number of groups in sports, education and the arts, which are some of the areas that we support. 
Probably a lot of people that read this article will know that from an indigenous aspect, we love our sport. It's culture to us, so it makes sense that we try to get behind as many sporting events as we can. The football, the netball and all those sorts of community participation sports in Armidale, which we've been blessed to be able to support in the last few years since we started my business journey. 
That's a  great way for us to get our name there and be part of the wider community, as well as the sporting community. Then, likewise, arts, culture and education are some other areas that we like to get involved with as well. There are a number of projects from that we can get behind. I love being involved in it.  
ionMy: It is great to hear about all this involvement. You are obviously very active in the community, which is fabulous. 

Jeremy Blanch: Yes, we do the best we can. Sponsorships and things have been challenging in the last 12 months. But it's probably one of my proudest things, from a community aspect. I look forward to doing more in the future. Holding those programs brings really good results and leave a little bit of a legacy there. 
ionMy: As an indigenous business owner, you are known for empowering diversity and creating opportunities for aboriginal communities. What advances concerning aboriginal opportunities you have witnessed in JNC Group and other Australian institutions?
Jeremy Blanch: Since we've started our business, our very first employee was another Aboriginal person and it sort of happened organically for us here. Armidale has a reasonably high ratio of Aboriginal people. 
In terms of opportunity, we need to look at the way we employ people. We have the unfortunate situation where a lot of indigenous people have had a break in the employment cycle, through no fault of their own.
I was incredibly blessed to be able to see my family grow a business and look through that lens.
You can imagine looking through a different lens, that two generations deeper have never actually had parents that have been able to participate in full-time employment. How much did more difficult that would be? 
So, giving our young people the opportunity to participate is key. We do that through a number of programs, including supporting local schools. We've got career days for example, so people can see that there are businesses out there that take diversity as a key performance indicator to their organizations and strive to make that difference. 
At the heart of what we want to do, is lay down some real targets for our business, which we must make sure that, as we grow as an organization, we do prioritize that. 
We are a diversified business, and we can create those opportunities. I'd love to be able to see more indigenous people create businesses and own businesses.
So again, that comes to that beacon piece that, you know, "if Jeremy can do it, anybody can do it".  That's the truth. 
ionMy: This is so inspirational, that's wonderful! That kind of answers our next question. I was going to ask if you had suggestions for other leaders in other businesses that are wanting to create better policies to promote inclusion. But I think you really tapped into that, in terms of creating those opportunities, and other indigenous people will see JNC Group as a big inspiration.
Jeremy Blanch: That's it. And I think that the biggest part is just giving that opportunity. Taking away any of that cultural bias that may have to hang around for many years, putting that to the side and giving people real opportunities at real careers is what's needed to make the change and move forward.
That's all it is. Is pretty simple, I think don't it is rocket science. 
ionMy: Absolutely! Now let's talk about technology.
With JNC Tech being part of the JNC Group umbrella, how do you see that integration with technology offerings in the new developments JNC Tech is bringing to the Australian market, how it all connects with the JNC Group's mission and goals? 
Jeremy Blanch: I'm incredibly fascinated with technology and where it's heading. I think any business that's not deeply involved or concerned with where technologies are heading is going to be in a challenging environment for the next 10 years. It's such a disruptor.
From our construction business lenses and the other projects we are working on, we must be involved in technology, we have to embrace it. And what better way to do that than have part ownership in a technology-led business.
I value the time I spend with the other directors within JNC Tech and the incredible technology that is being developed.
That technology can be integrated across our businesses in so many ways. There are so many different verticals, with the work that we are doing through ionMy, into the construction industry and others. 
So not a day goes by that my mind doesn't tick over to wonder 'what if' and all the possibilities. 
ionMy: The possibilities are endless, right? 
Jeremy Blanch: The possibilities are truly endless and the speed at which technology moves is incredibly fast, and you must move with it as well. 
ionMy: It's amazing the wonderful possibilities it brings. Especially for the Aged Care sector, when you look at the tremendous positive impacts that technology can create! 
Jeremy Blanch: From a personal level, my mind ticks down to this. One of my values is that I want to create and build a legacy. 
What attracted me to ionMy, is the fact we can really create some change here, in an industry that needs a shake-up, to be honest. We've seen some horrendous stories coming out of the Royal Commission. The Aged Care industry needs to change. It needs disruption. 
There are lots of technology levers that can improve the place for our loved ones. 
We're all getting old. We've all got loved ones that are in some sort of Aged Care environment.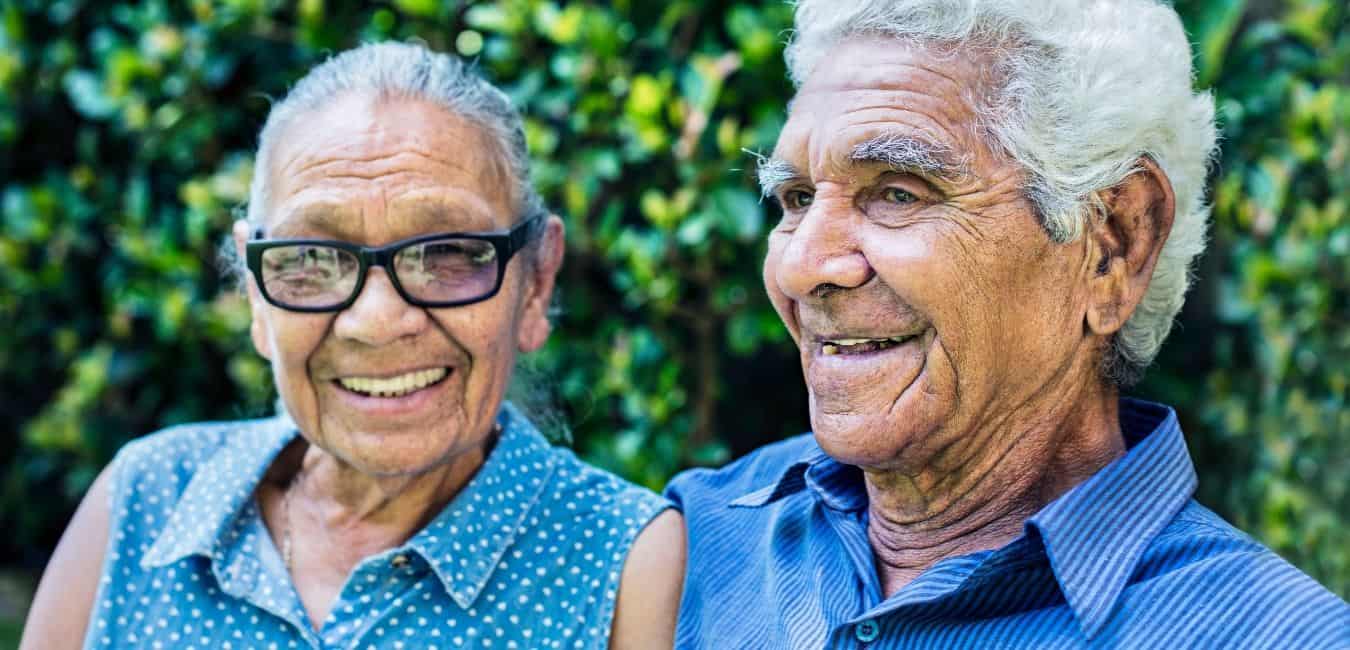 So, I'd be incredibly humbled if I can play a little part in improving that piece.
My mind often tics also when I look in the other verticals. In the indigenous piece, when you look at some of the software solutions in the way that ionMy and ADIQAT are moving, to pick up that set of information and drop it into another vertical like in the corrections industry where a lot of indigenous people are dying unnecessarily in custody. There's really big value there too, to try to stop a lot of that stuff happening.  
ionMy: Yes, is indeed fascinating to have technology supporting and speeding up the process of improvement in all those different areas.  
Jeremy Blanch: And you know, they cross tentacles all the time. A lot of the issues with death in custody are related to inmates not taking medications that they need to or not properly getting the attention that they need.
And this is all about what's happening in the aged care industry as well. 
The verticals are there, and your mind never stops ticking over about how something else could be improved. But one thing at a time, I keep telling myself.
ionMy: How do you see the future of the JNC Group and what are the expectations for the company in the coming years? I suppose technology, might play a bit of a role there. 
Jeremy Blanch: I think the technology piece is going to play a massive and critical role in everything that we do.
If I had a crystal ball, in the next 10 years, with the rise of artificial intelligence and machine learning, I guess all those mundane jobs in construction are probably going to be starting to be phased out.  
More and more, I'm watching a lot on the technology piece, where we've got heavy hard labour, we need to disrupt a lot of those industries.
For JNC Group as a business, we're going to keep working hard at what we do in the construction industry.
We will keep trying to grow our business at a sustainable rate. Keep employing First Nations people as a priority. 
So, we're really looking forward to what the next 10 years in the infrastructure will be able to cater for.
And the tech piece, who knows, enjoy the ride on that one!
I really hope that we can have that influential piece in the Aged Care, this is a big tick for us in the next 5 years. We want to make sure that we are participating with providers in that technology aspect in the Aged Care environment.  
ionMy: It's an exciting future for sure. There is so much to do, and so much to accomplish. It's indeed very inspiring.
Jeremy, earlier this month, we celebrated NAIDOC WEEK.
To finish this interview, we would like to know if you have any messages from your Aboriginal heritage that you could share with us.
Jeremy Blanch: This year's NAIDOC Week theme was 'heal the country', which is something very close to a lot of First Nations people. 
I am quite a spiritual person, so that connection to our land is real. I know non-indigenous people can have that too. A lot of people care about the environment.
But you know, the messaging really is: let's take more care of looking after our waterways, the land, the way we interact with it. We have to be more considerate and more carefully.
There are lots of good things we are doing, but there's lots more we can do that's for sure.
Also, the protection of our sacred sites and culture must be a priority. This needs to get out to the wider community. 
We are the world's oldest living culture, and this should be protected, respected, and managed a bit better than we are at the moment.  
ionMy: 100%! This should definitely be at the top of our priority list as a nation. 
Jeremy Blanch: Definitely! I think every business should be trying to leave their stamp on making the world a better place from an environmental perspective and treading lightly on the planet.
So again, that's another good thing that technology is disrupting, for example, in innovating business is that so paper-based. Or in sitting on planes to do interviews, when we can do this online, that's great. 
ionMy: That is a powerful message! Jeremy, we really appreciate you taking the time to share all that experience and insights, and the legacy you are creating with JNC Group, JNC Tech and ionMy
————————-
ionMy is a subsidiary of JNC Tech, a company dedicated to solving industry and or government problems achieved by sourcing, preferencing and integrating Australian leading-edge interoperable technologies through our wide network and partners providing tailored integrated solutions. 
JNC Tech is proudly part of the JNC Group family – an Aboriginal owned company and Supply Nation certified.
www.jnctech.com.au | jncgroup.com.au